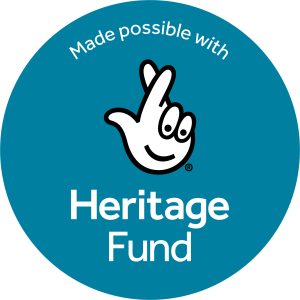 We warmly welcome visitors to our church, whether it is at our regular services, for a baptism (christening), wedding or funeral, for a special event like the annual Heritage Open Days in September, or just for a casual visit (by arrangement).
We're proud of our church, which is still serving the local community in Norden village after over 160 years, and we would love to show you round.
St Paul's church, like all old buildings, needs constant care and upkeep. We have just (October 2022) completed a very big project to repair the roof, tower and spire to prevent water getting in and causing further damage. Once the walls are completely dried through, which may take several years as they are so thick, this will let us finally get on with redecorating the rest of the inside of the church and making some other necessary improvements that will help to ensure that our church is an even more welcoming place for use by the whole community into the future.
St Paul's Roof Repair project is made possible with The National Lottery Heritage Fund. Thanks to National Lottery players, we have been able to re-slate and restore the entire church roof, fix the tower, build a small kitchen inside the church building, significantly enhance the visitor experience with guidebooks and musical instruments and activities for children, and deal with a number of minor health and safety problems like external lighting and wonky steps.
Thanks to Allchurches Trust Ltd (now known as Benefact Trust), to Viridor Ltd and to the Duchy of Lancaster, who also provided funding towards this project.
We are very grateful indeed for all the support!